Fair and transparent taxation is essential to deter consumers or to attract them to less CO2 emitting transports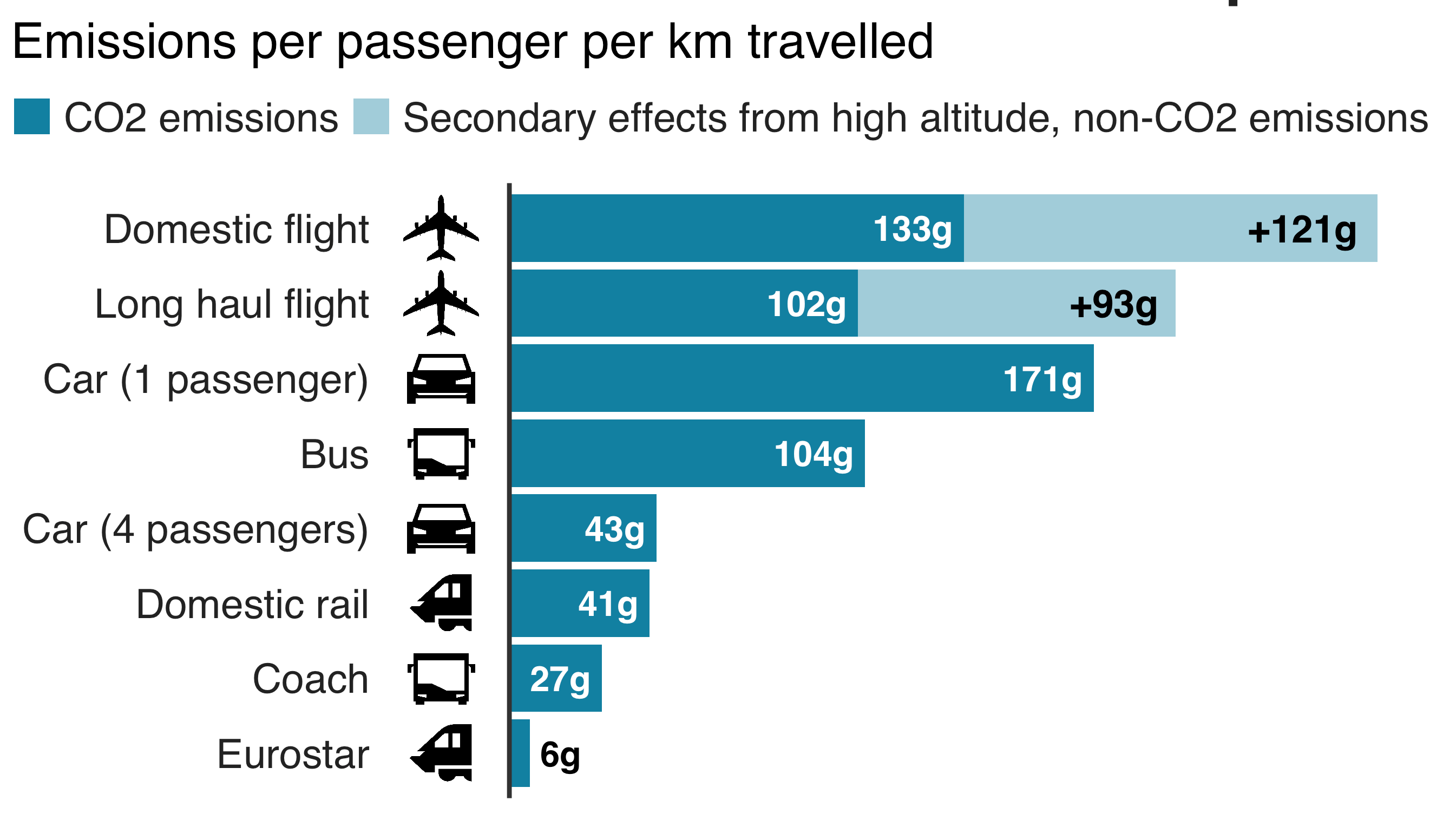 1. Taxation stimulates healthy choices
In order to keep the public safe, regulators tax products to deter costumers from making unhealthy choices., e.g. EU has set minimum rates on excise duties for alcoholic beverages where the highest spirits are taxed highest. EU Excise Duty on Alcohol
2. Taxation should stimulate CO2 conscious travel choices too 
However, the world of transport is just the opposite. The most CO2 emitting mode of transport is tax free, whilst cars, busses and trains are highly taxed.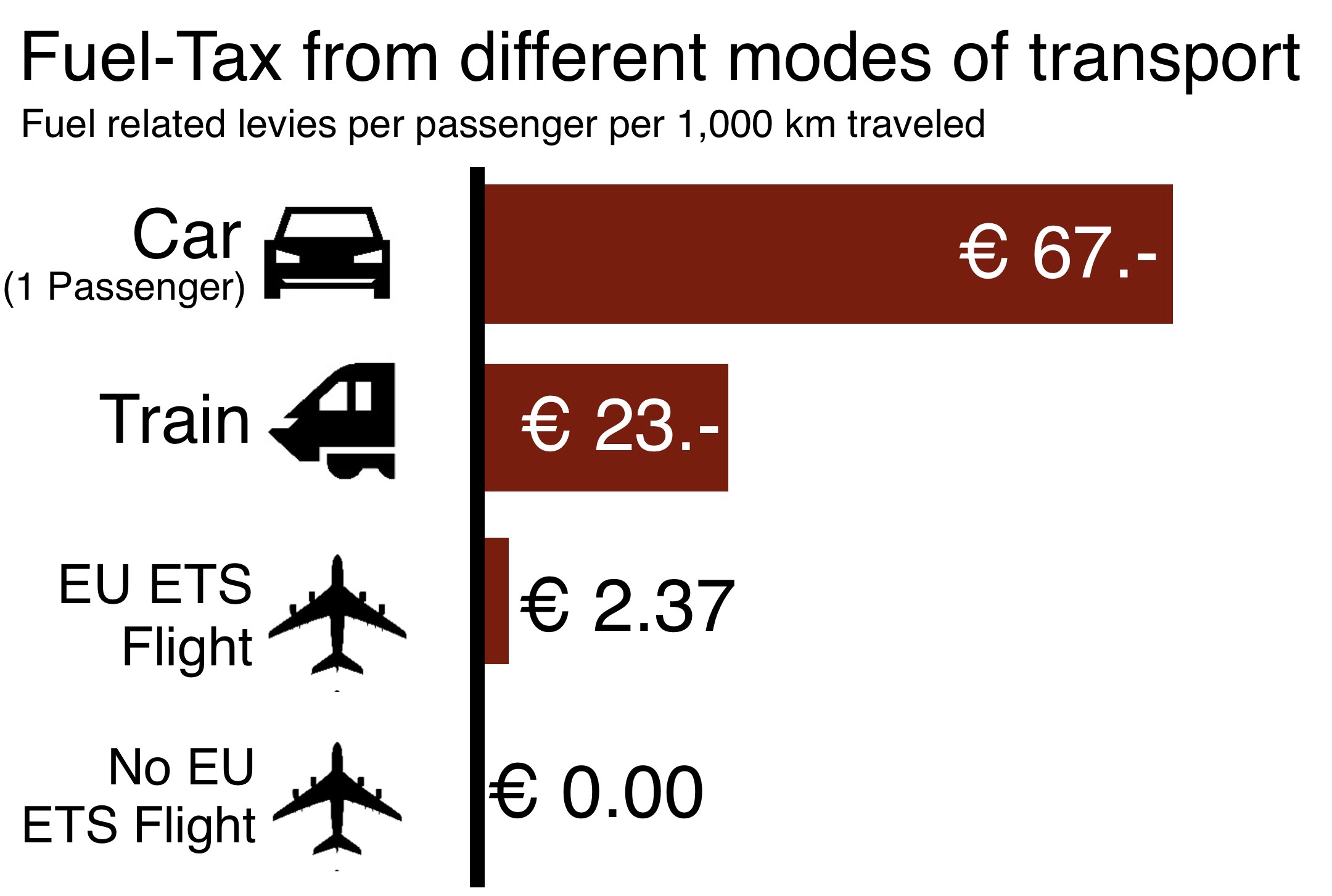 Car: 1 passenger, fuel consumption of 7.5 L per 100 km and tax of € 0.90 per Liter (EU energy tax on fuel plus Value Added Tax on Tax and fuel).
Train: EU 28 average revenue from taxes and charges for diesel passenger trains in 2016, EU Transport taxes and charges
EU ETS Flight: 3.67 Liter of kerosene per passenger per 100 km, EU ETS charges € 0.065 per Liter kerosene for the emission of CO2.
No EU ETS Flight: Flights which depart or land outside one of the EU member states plus Island, Norway and Lichtenstein pay no tax.
See also: What is causing it?